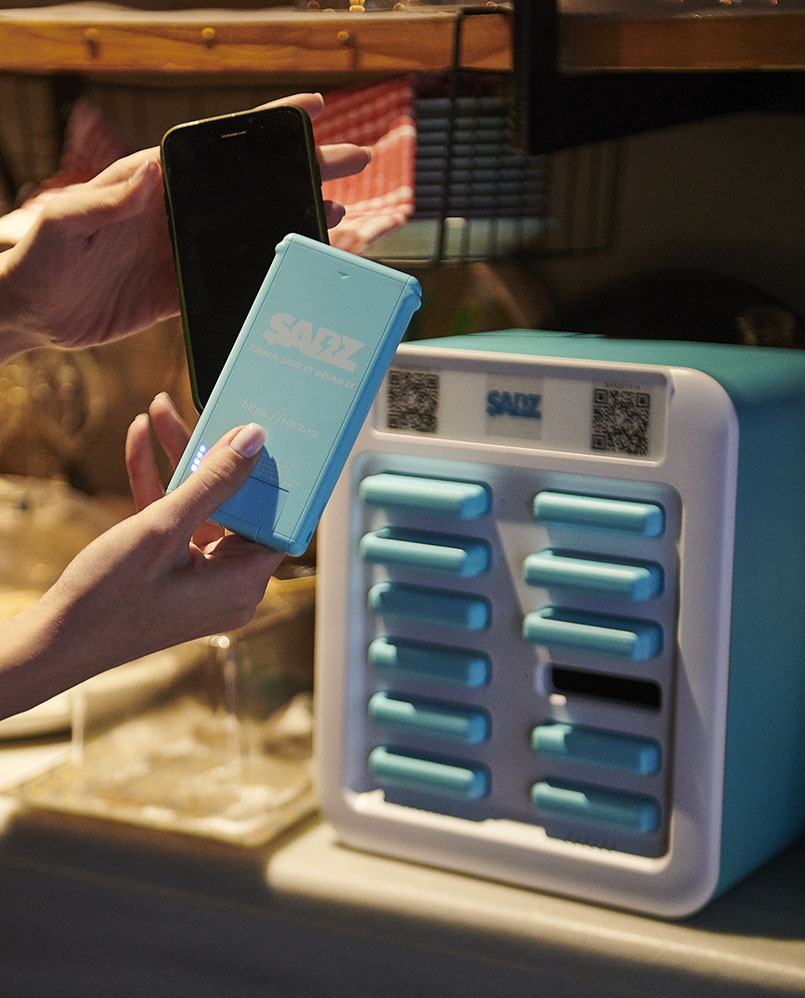 What is Power Bank Vending Machine and How to Choose
It's too common for people's phone batteries to drain out of juice, but hard to find a charger when away from home. As a perfect phone charging solution on the go, the power bank vending machine is getting more and more attention from investors. Today we're going to introduce different types of power bank vending machines and let you know how to choose the right kiosks for your business.
What is a power bank vending machine?
A power bank vending machine is a device that carries multiple power banks, usually placed in public areas. When users need to charge their mobile phones or other electronics, they can scan the QR code on the vending machine or pay with a credit card. Then rent a shared power bank from the vending machine to charge their devices. After charging, users can return the shared power bank to any convenient kiosk. Users can also buy out the power bank if they do not intend to return it. Normally the price is the same as the market price.
Different types of power bank vending machine
Power bank vending machines can be classified by slots of power banks, size, screen, and functions. Before launching a power bank rental business, you must consider which type will fit your target business.
The small-size power bank vending machines are the most widely used devices in the market. It usually came with no more than 20 shared power bank slots. Low investment is the biggest advantage of a small desktop power bank vending machine. The hardware's price is much lower than others. If a business with decent foot traffic, it probably can get a return back in a few months.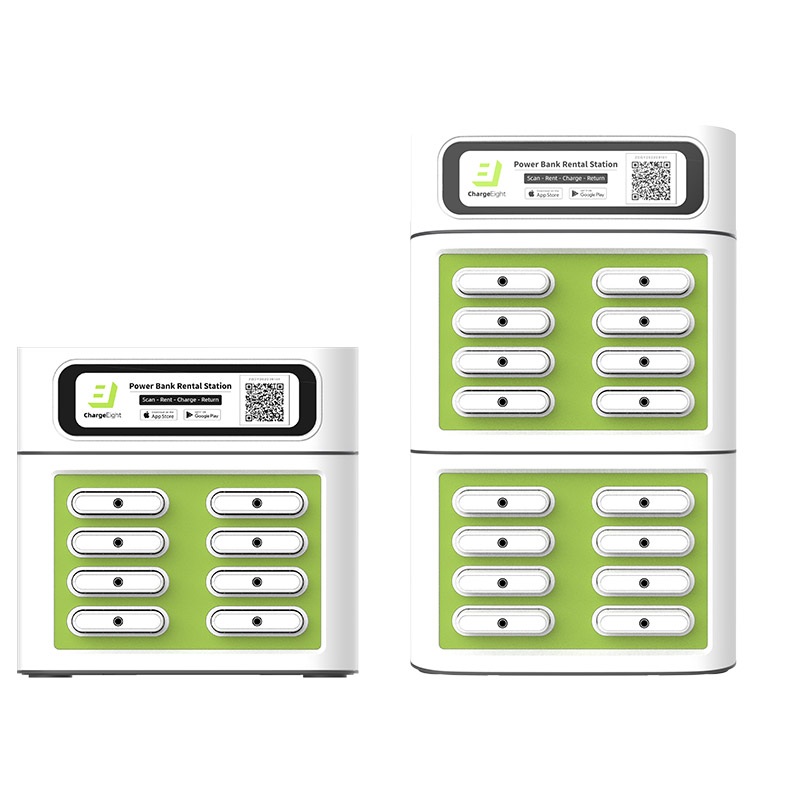 Applicable scenarios: Cafe, Restaurant, Convenient Store, Bar, Club, Gym.
A vertical vending machine doesn't need a desk to place, but it needs a large space to place. And it can store more power banks, usually 20 to 100 slots. The big power bank vending machine is also heavy to move, so it must be placed in a fixed room.
Applicable scenarios: Airports, shopping malls, subway stations, railway stations.
You can display advertising or rental tutorials by adding digital signage to the power bank vending machine, which can catch people's eyes. The screen can be a light box, LCD, or touch screen. It all depends on your budget. ChargeEight can offer various options on a single vending machine.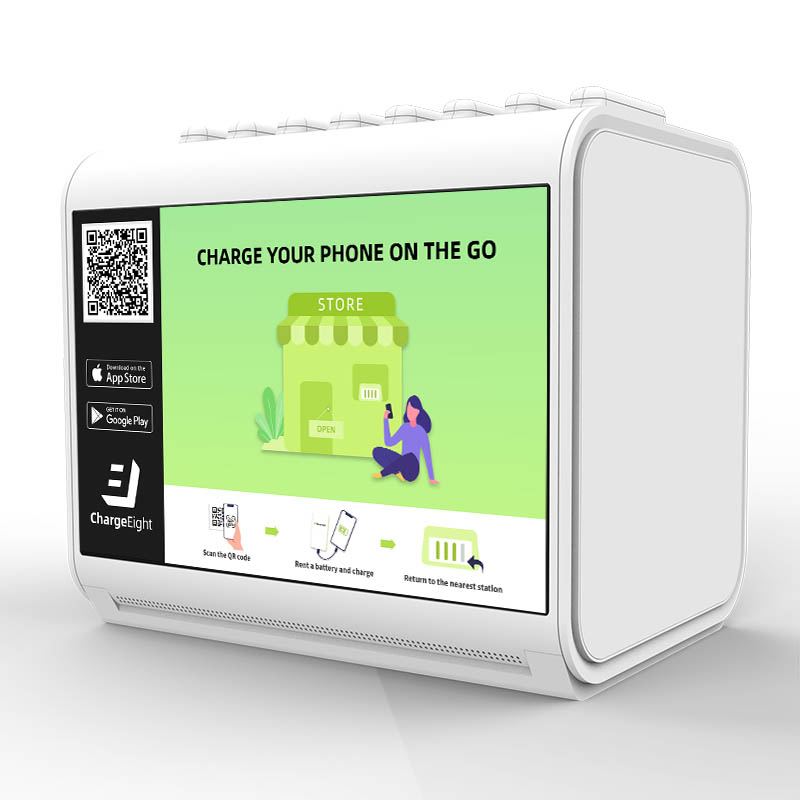 Applicable scenarios: Festival, musical events, amusement parks, concerts.
Some other functions can be customized for the power bank vending machine. With small machines, ChargeEight can offer non-rental vending machines for customers' needs, usually placed in private places like workspaces, party houses, and high-end clubs. We can add fire extinguishers for big vertical power bank vending machines for fire control purposes.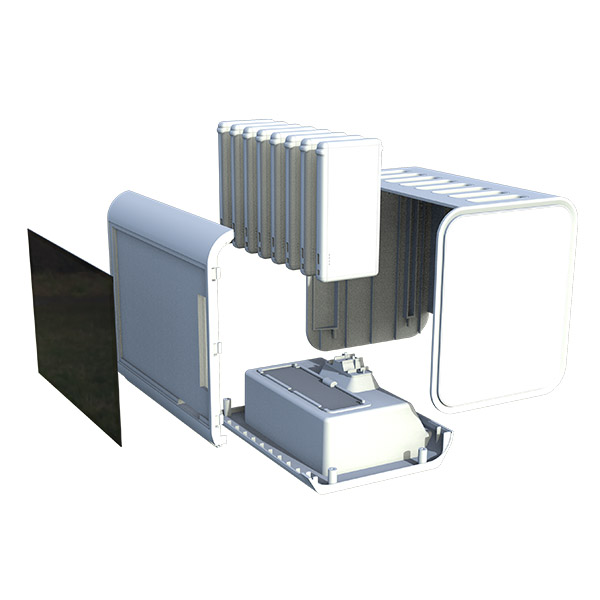 Applicable scenarios: Workspace, party organizers, high-end clubs, hospitals, campus.
Conclusion
A power bank vending machine is a great alternative to charging lockers, bringing us an easier life. We've seen more and more investors dive into this business already. If you're interested in this shared economy business, feel free to contact us and drop an email, we'll be in touch within 24 hours.