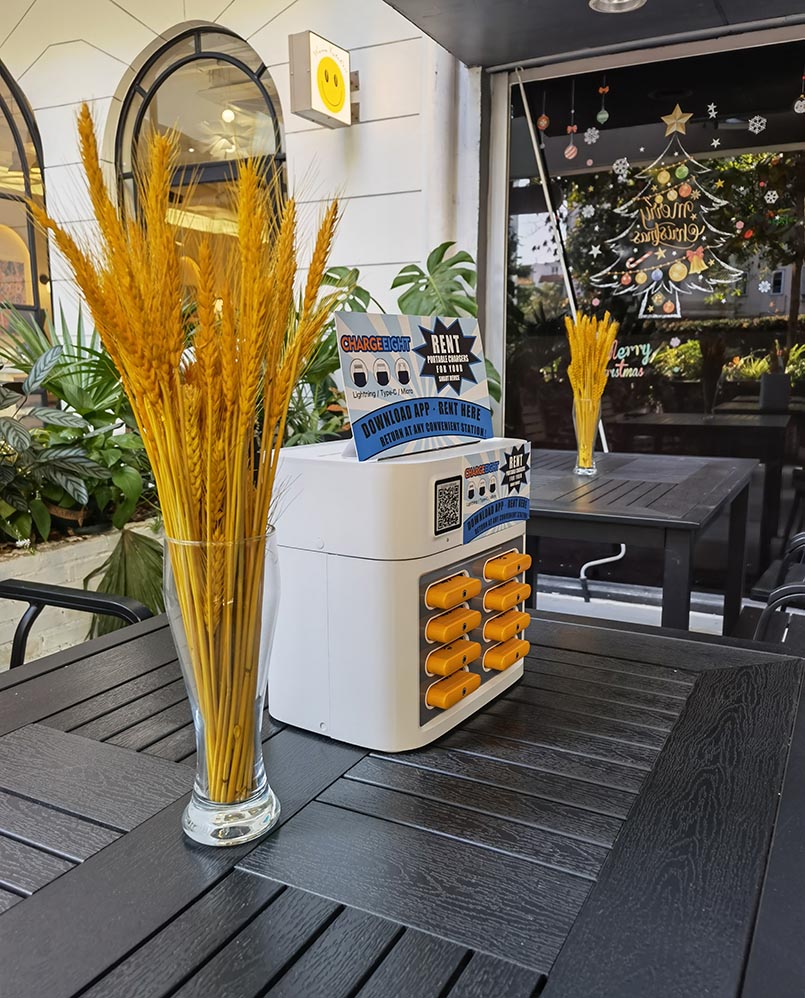 What is Power Bank Sharing and How to Start This Business?
Before looking into what "sharing power bank station" is, we need to figure out what is sharing economy, because sharing power bank is definitely a part of sharing economy. In this article, I'll give you a full sight of it. If you're interested in this business, be sure to read this to the end and find out if it's a good business to invest in the nearly future.
What is Sharing Economy?
The sharing economy is a new way of reconfiguring social resources. Through the sharing model, social resources can be efficiently utilized to achieve a direct connection between supply and demand, breaking the three-dimensional business model of time, space and information.
In our daily lives, we've already have apartment/house renting platform: Airbnb, Vrbo. Peer-to-peer lending platforms: Lending Club, Porsper. Crowfunding platforms: Indiegogo, Kickstarter. Ridesharing and carsharing apps like Uber, Lyft. And a lot more things like sharing office, reselling and trading platform, knowledge and talent-sharing, etc.
Sharing Economy pros and cons
Pros:
Bring extra income for providers
Cheaper and more convenient life style for users
Less waste, good for the environment
Cons:
Privacy/safety concerns
No or few guarantees for source providers
With all of sharing economy get involved in our lives, it bring us a lot of convenient and saved us money, but in some fields, it didn't end well like
What is Sharing Power Bank Station
Sharing power bank station is a part of sharing economy, it allows people borrow power banks from the station to charge their mobile phone or other devices, after finished charging, users can return the power bank to any stations nearby. With this business model, users no need to buy a new power bank or stick on wall socket when their phone battery is dead. For the power bank station provider, they can bring more customers to their business, and earn charging fee.
Is power bank sharing a good business to invest?
Compared with other industries in the sharing economy, the shared power bank is a rigid demand, so the cash inflow is guaranteed, and due to the low product cost, the level of wear and tear and maintenance costs in indoor scenarios are pretty low.
How to start power bank sharing business?
More than just producing power banks and stations, it's a bit more complicated with this business. There are some key factors like application development, payment gateway connection, operator management system need to be complemented.
And I would suggest leave the tricky stuff to the professionals. And thanks to the cruel competition of Chinese market, many unqualified manufacturers have already quit from this industry. ChargeEight is still one of the bests and keep providing the best service and products with the most competitive price.
What do I need to consider if I want to invest power bank sharing business?
How many power bank stations you can place. This is the most important thing you need to consider before investing this buisness. The more power bank kiosks you can place in your area, easier for customers to rent and return, and more popular your brand will become.
There are usually two methods to distribute your brand, direct sales and investment promotion. If you have the ability to develop business on your own, then you can select direct sales and place stations with your people. But more clients will shared their interests to more partners with the investment promotion method.