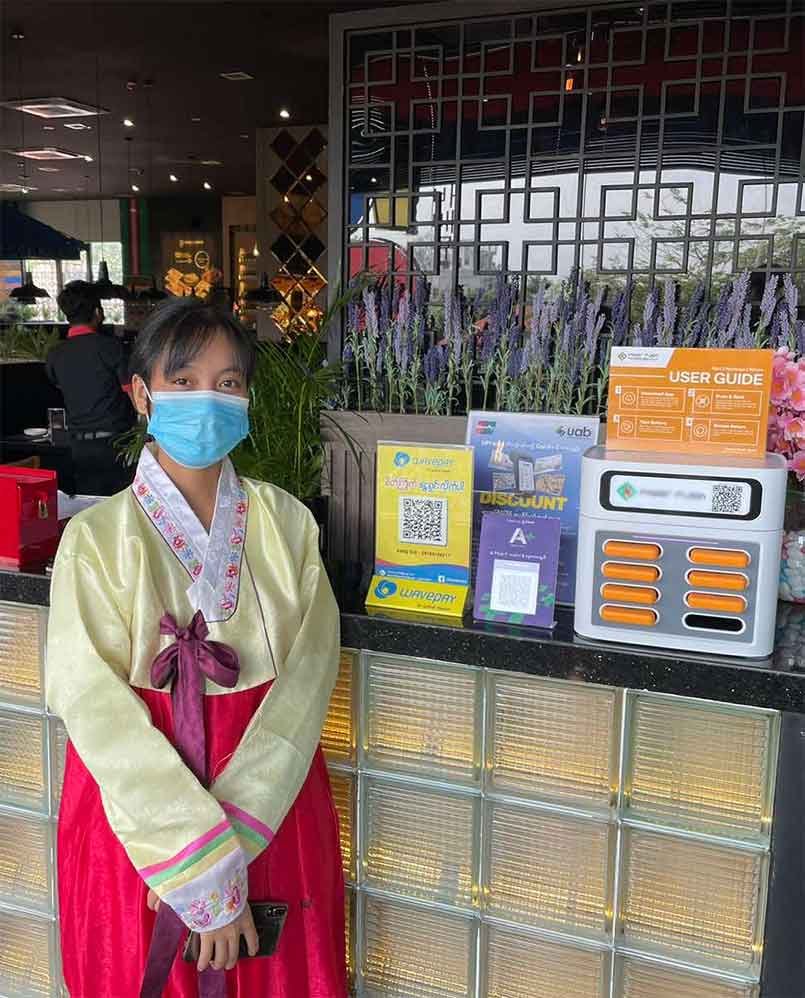 How to Promote Your Power Bank Rental Business
If you've already or intend to create your shared power bank business, then you're inevitably to think about how to promote your shared power bank brand. The secret of the power bank rental business is more kiosks you placed, people will feel more convenient to rent and return, and your brand will be more popular. In many cases, a new shared power bank brand will struggle in the early stage, but it will grow very fast when more and more people get to know you. So marketing promotion is crucial for the power bank rental business in the early stage. In this situation, we've collected several promotion suggestions for startups whose dive into this business.
1. Social media
Social media is the most cost-effective way to promote your brand. There are some tips to handle social media. Like creating and sharing engaging content that aligns with your brand and resonates with your target audience. Collaborating with influencers or industry leaders in your niche to expand your reach and credibility. And you can build a community around your brand by consistently engaging with your followers and encouraging user-generated content.
2. Offline marketing
Offline marketing is crucial for the power bank rental business since you need to distribute power bank stations in your area. Successful offline marketing could let local people get to know you and bring you real end-users and franchisors.
Some effective offline marketing strategies for shared power bank business consist of street promotion, county fair, festival sponsoring, sports events sponsoring, attending expos, etc.
3. Local advertising
By advertising on your local media like newspapers, News channels, billboards, or city buses. You're able to target a specific geographic area, which means you can reach a relevant and interested audience who are more likely to become customers. And local advertising can be more cost-effective than national advertising, as you don't have to pay for a large, nationwide campaign. Another benefit of local advertising is it can help to build awareness of your brand within your community, which can lead to increased customer loyalty and repeat your shared power bank business.
4. Website promotion/Local media advertising
A trustworthy website is a must for the power bank rental business owner. End-users and franchisors can find useful information and reach out to you through your official website. And they can easily download your application on the site too.
To promote your official website, normally you have two ways, search engine optimization and paid campaign. If you're not familiar with this, you'd better find a specialist to do that.
By cooperating with ChargeEight, You'll get a free official website with great search optimization. You can submit your needs to your sales representative, we'll do our best to fulfill your needs.
5. Social relationship/Partnership
The power bank rental business is an interactive business among brand owners, shopkeepers, and end-users. If the power bank brand owner has connections with high-valued venues like clubs, hospitals, airports, and schools, then the business will be much easier.
6. Business development
The last but not the least important promotion is business development. It means the brand owner visit venues one by one and negotiates with the shopkeeper, to figure out a win-win solution for all attendee of this business. Actually, every shared power bank brand should put much effort into business development, it's not only the promotion process, but also the true way to know about the market, and users' requirements.
Conclusion
We've discussed almost all promotion ways for the shared power bank business. Beyond that, ChargeEight can send experienced marketing specialists to your area to help you to expand your local market if you have such a need. And if you want to know more about this business, feel free to drop us a message, and we'll get back to you as soon as possible.