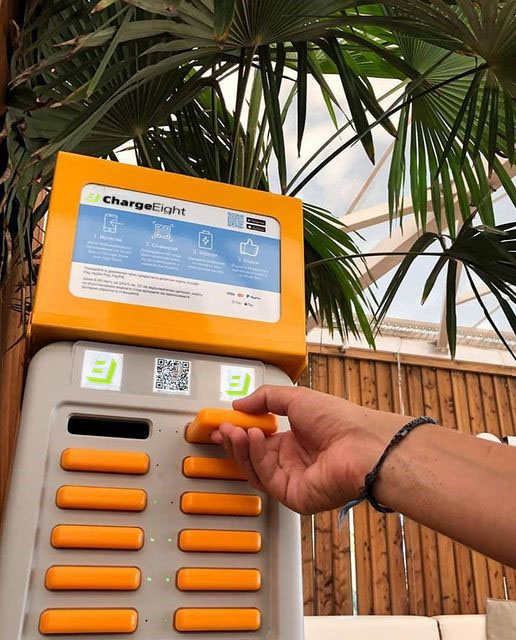 How to Operate A Power Bank Sharing Business in Your City
Some investors may found out that power bank sharing is one of the few projects in the sharing economy that can make profits quickly. Thanks to its low investment, many small company, or startups can implement this business. But I have to mention it may seems very easy to step in the power bank rental business, but it's very difficult to operation this business well. ChargeEight has helped many clients to build their own power bank rental brand, and I'm gonna share some valuable experiences with more people whom may want to start up this business.
1. Market research
Market research is the first important thing you need to do before investing this business. You have to know if there's any competitors in your local market. If yes, where they placed their power bank stations, how many of their stations have been placed, and how they priced the deposit and rental fee. Theses information doesn't mean you don't have a chance anymore, but give you a full sight of your market strategy and how to operate your brand.
While if there's no competitors in your market, you still need to go to your local business center, check their human traffic and talk to business owners.
2. Select the right manufacturer
In terms of the power bank station manufacturing, many investors cares only price. But in most cases you get what you pay for. Low quality power banks would case serious issues after you distributed kiosks.
ChargeEight is a top power bank station manufacturer that served many clients worldwide, we promise all of our products are high quality and offer at least one year of warranty on both hardware and software.
3. Choose the right operation model
No matter you're investing on your own, or raise funds with investment promotion, you have to know the difference between direct distributing and partner distribution.
Direct distribution means you're hiring business developer yourself, distribute stations to businesses on your own. Partner distribution means you're doing these stuff with your friends, partner or some industry contacts.
With direct distribution, you could grow up quickly in your early phase, and maintenance would be easier. But partner distribution is the only way to boom in the market. We would always advise our clients take different strategies on different phases.
4. Selectively distribute your power bank kiosks
When you start up the shared power bank business, you need to put full efforts to develop high-quality merchants, launch equipment, and try to place them in places with high traffic flow, to generate greater benefits. For some relatively high-quality merchants, maintenance and signing of cooperation agreements are required to avoid being occupied by other competitors.
After the shared power bank kiosks has been distributed, it is necessary to regularly check the income and analyze the frequency of usages. For businesses with low usage rates, you need to check them out and find out the reasons, then you can make appropriate adjustments and put the equipment as much as possible in the places with high human traffic. For merchants with good income, track them and to know whether the power bank is enough, and stations should be added if the load is exceeded.
Conclusion
The investment required to join the shared power bank business is not high, and it can be controlled flexibly. The charm of the shared charging industry is low cost but the rate of return is high, and few after-sales issues, and one-time investment will bring you passive income for life. We have introduced the operation idea of shared power bank, please contact us if you're interested or want to invest in this business.