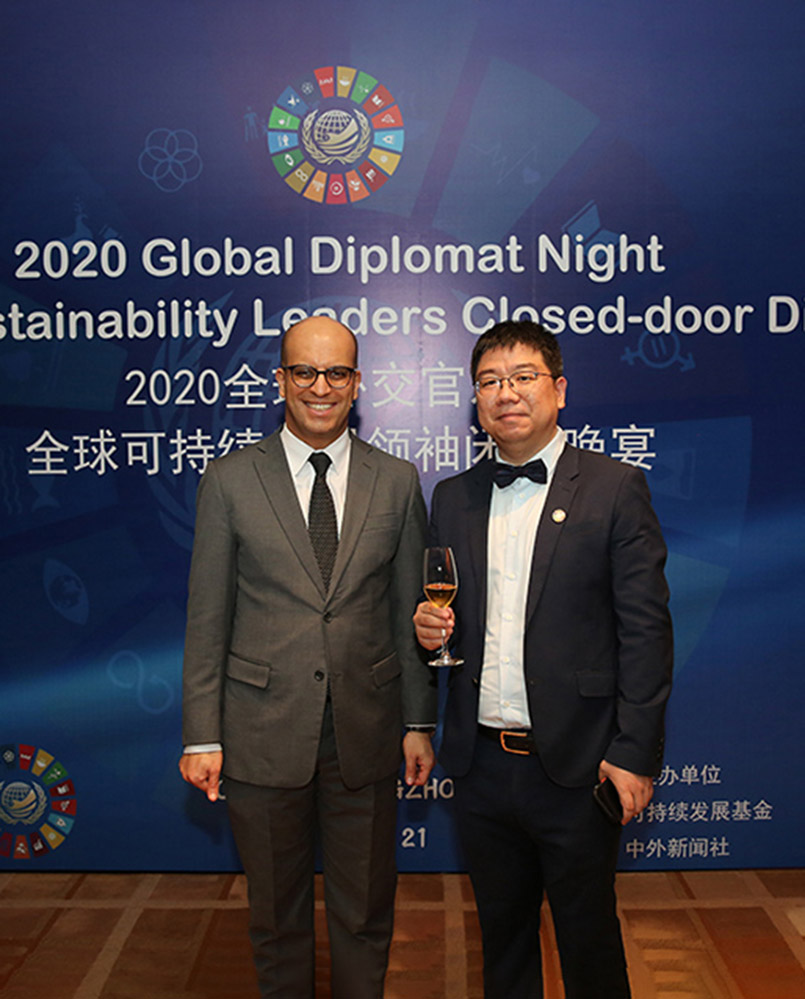 The Global Diplomat Summit was successfully held in Guangzhou, Sponsored by ChargeEight
The Global Sustainability Closed-door Dinner (Global Diplomat's Night) ended successfully at Guangzhou Boyue Hotel on November 21, 2020. This event was hosted by the Global Sustainable Development Fund and the Chinese Foreign News Agency.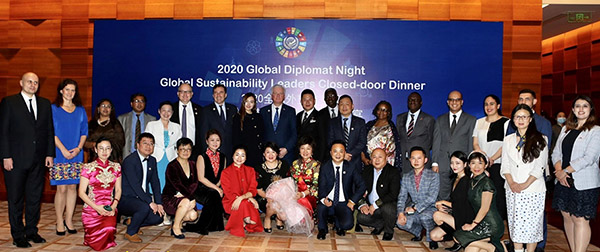 The guests present are:
Dusan Bella, Ambassador of the Slovak Republic to China,
Fernando Lugris, Ambassador of the Eastern Republic of Uruguay to China,
Gu Shixian, Ambassador of the Republic of Iceland to China,
Simon Adoverande, Ambassador of the Republic of Benin to China, and his wife,
Mbelwa Keruki, Ambassador of the Republic of Tanzania to China,
Deputy Ambassador of the Embassy of the Republic of Malta in China,
Mr Mustafa Abid, Deputy Ambassador of the Republic of Tunisia to China, and his wife,
Mr Masood Raheman and his wife, Minister of Bangladesh to China,
Ms Mercedes Agir, Cultural Counselor of the Embassy of Uruguay in China,
Ms Martina, Economic Counselor of the Slovak Embassy in China,
Mr Matei, Consul of the Slovak Embassy in China,
Wei Yan, Deputy Director and Minister of the Department of Public Information of the United Nations Bureau for International Cooperation and Coordination, and President of the Sino-foreign News Agency,
Zhang Qihua, Founder of Global Sustainable Development Fund
Resurrection PowerBranch brand of ChargeEight) was invited to participate in this conference as the exclusive sponsor and witnessed the unforgettable Sino-foreign friendship with ambassadors from various countries.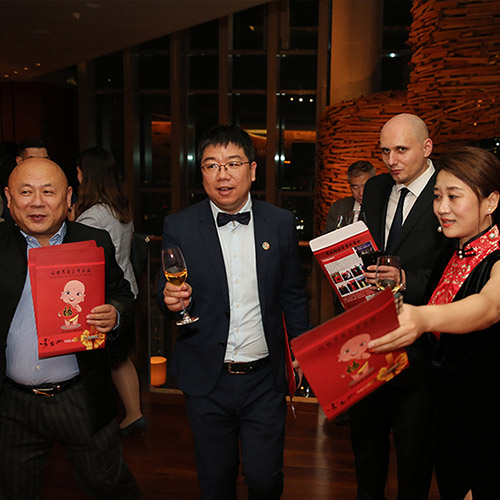 During the party, Mr Wu Haowen, CEO of Resurrection Power, introduced the social significance and development prospects of the ChargeEight sharing power bank station project, as well as its domestic popularity and status quo, in combination with the current development trend of the mobile Internet economy, which was enthusiastically sought after by diplomats from all over the world. He expressed great interest in the Resurrection Power sharing power bank, and diplomats from many countries expressed their willingness to introduce the Resurrection Power sharing power bank into their home countries.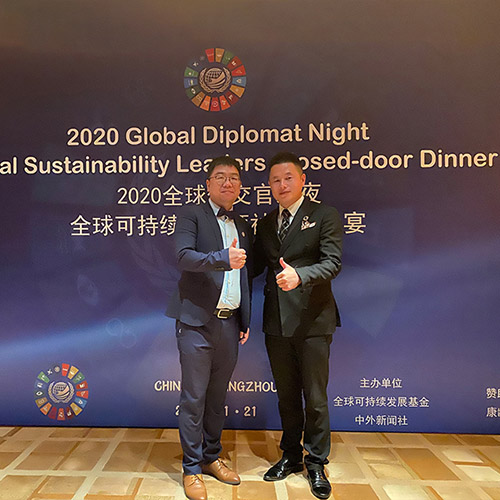 Resurrection Power is a shared power bank brand operated by Shenzhen Zhongdianhexin Technology Co., Ltd. The company has focused on shared power banks for many years. It is a service provider for the entire industry chain of shared power banks that integrates R&D, production, sales, operation, and solution provision.
The company is based in China and has a global perspective. It serves more than 300 shared power bank brands around the world. The products are sold to more than 50 countries worldwide, including Australia, Canada, South Korea, Singapore, and Vietnam, and are favoured by customers.
ChargeEight is experienced in hardware manufacturing, software development, and the Internet of Things. The company has 34 utility model patents, soft work patents, appearance patents, etc., and has obtained dozens of global certifications, such as 3C, CB, CE, FCC, and RoHs. Its products are distributed to more than 50 countries on five continents.
The company currently achieves global operations, adopting an international brand—ChargeEight, and a domestic brand—Resurrection Power, a dual-brand operation strategy. Resurrection Power brands in China take advertising screen shared charging treasures as their main products and are committed to becoming a focused media in shared power bank stations. ChargeEight has become a leading company in the power bank rental industry, showing the charm of China's manufacturing on an international stage!