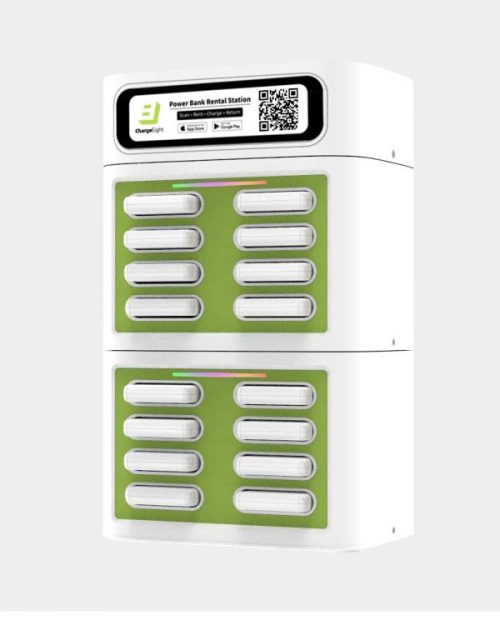 ChargeEight Stackable Power Bank Rental Station Introduction
After months of waiting, ChargeEight just launched the most practical stackable power bank rental stations. The new power bank station takes a unique modular design, you can not only replace its layer to adjust power bank slots according to traffic changes. But also can change the head to digital signage.
Special features
Modular stackable design
It's a real modular stackable design, our clients can adjust layers and heads on their own. While some other power bank stations are claimed "stackable", can only design with different layers, and can not be changed after shipping out.
When the shared power bank owner distributes stations, it's hard to predict if a place can bring how many users. You'll lose potential orders when the traffic is huge but the power bank slots are not enough. The return period will be extended when you set up a big power bank station but not enough users.
The stackable power bank station is the perfect solution, after the station was been placed, you're able to increase or decrease power bank slots to fit for usage. For instance, you've placed one layer station with 8 power banks, later you find a lot of people rent power banks from here and this station is always empty. In this case, you can add a layer of 8 slots of power banks to the station.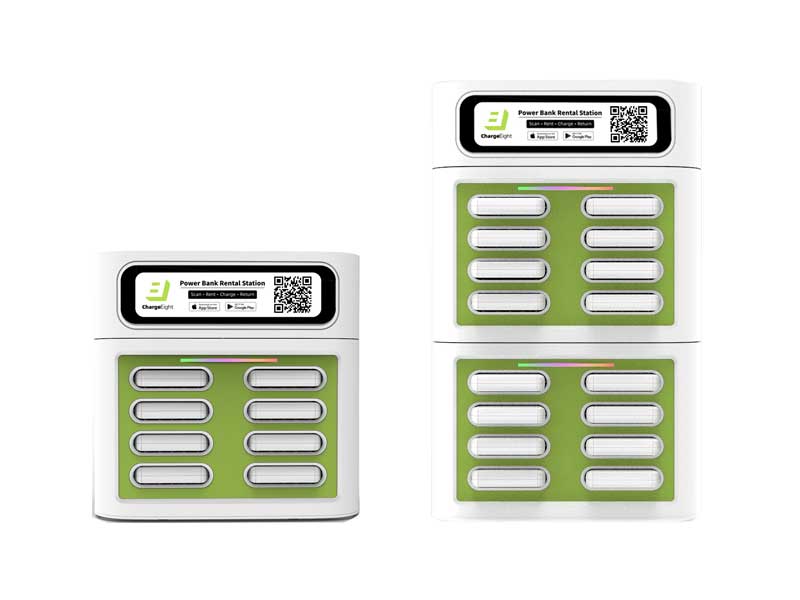 Replaceable station head
More than the power bank slots is replaceable, you're also able to change the station head. We have two options for our client. The regular head and digital signage head. You're able to switch them on your choice.
Light strip
There are one light strip on each layer, which makes the station more attractive. Especially at night, the flashing colorful lights will attract more attention. That means the station is perfectly suit for some Tier-S Shared Power Bank venues like clubs, pubs.
We've listed best venues for power bank rental stations.
Customization
ChargeEight is a top power bank rental business one-stop solution provider. We offer hardware manufacturing and software development. As to the 8 slots stackable power bank station, our clients can customize the station color and power bank design on their choices.
Final Thoughts
The appearance of the stackable power bank station is not only outstanding, but also the function is very practical. There is no doubt that it is the leader of the next generation in the shared power bank industry.