Shared power bank station source manufacturer OEM
Processing and production of charging treasure refers to entrusting the task of producing charging treasure to a professional foundry for processing and production. This method can help power bank brand owners or enterprises reduce production costs, improve production efficiency, and focus on marketing and brand building.
The most important thing for the processing and production of charging treasures is to find a reliable manufacturer. As the source manufacturer of shared charging treasures, China Power Core helps customers achieve cost-effective OEM production.
Power bank OEM production steps
1. Design and development: The brand owner or enterprise provides the design and functional requirements of the power bank, and the foundry carries out product design and development according to the requirements. This includes appearance design, circuit design, function configuration, etc.
2.Procurement of raw materials: The foundry is responsible for purchasing the raw materials required for production, such as batteries, casings, circuit boards, etc. They usually have abundant supply chain resources, can obtain high-quality raw materials and control costs.
3. Manufacture: The foundry carries out the manufacturing process according to the design requirements and specifications. They have professional production equipment and technical team, which can ensure product quality and production efficiency.
4. Quality control: The foundry carries out strict quality control, including raw material inspection, production process monitoring and finished product inspection, etc. They will ensure that the power banks produced meet the relevant quality standards and requirements.
5. Packaging and distribution: The foundry can provide packaging services for charging treasures, pack the finished products, and arrange logistics and distribution to the locations designated by brand owners or enterprises.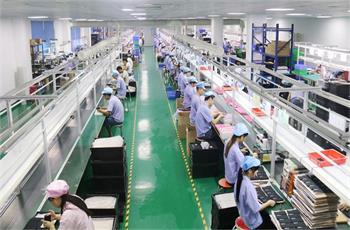 Selection of power bank foundry manufacturers
Chargeeight is a professional power bank processing and production source manufacturer. As a leading power bank manufacturer in the industry, CLP Core has rich experience and advanced production equipment, and can provide high-quality, high-efficiency power bank processing services. By choosing Zhongdian Core as the source manufacturer of power bank processing and production, customers can obtain professional technical support, high-quality products and reliable delivery services. With its good reputation and professional service, Zhongdian Core has become the preferred manufacturer for cooperation with many brand owners and enterprises. Whether it is small-volume customized production or large-scale OEM, chargeeight can meet the needs of customers and provide them with reliable charging treasure products.