ChargeEight Donates Epidemic Prevention and Control Materials to Zhengzhou
A new round of epidemic hits Zhengzhou, Henan in 2022. This is the most challenging battle that Zhengzhou has faced since the outbreak of the new crown epidemic. In the face of the menacing epidemic, Zhou Wenlong, chairman of Shenzhen Zhongdian Core Technology Co., Ltd. (the parent company of ChargeEight), was deeply attached to his compatriots in Henan, and asked the company to fully implement the general mobilization and charge order issued by the Henan Provincial Party Committee and the Provincial Government to the whole province to fight the epidemic. We must strengthen our confidence in winning, try our best to overcome all difficulties, and contribute to the fight against the epidemic.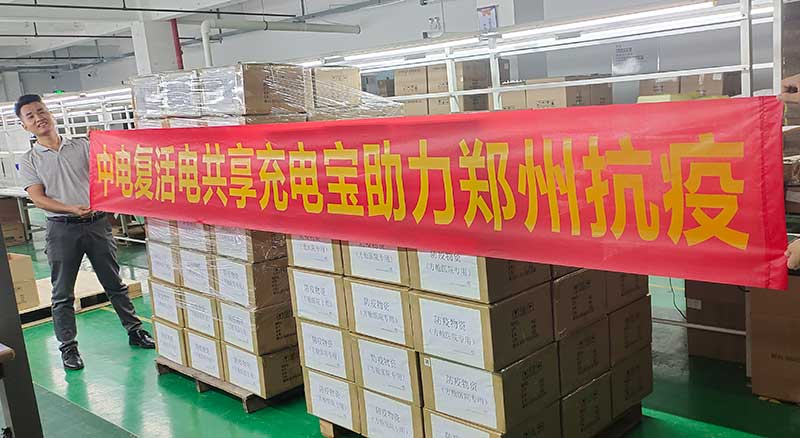 On the afternoon of November 4, entrusted by Chairman Zhou Wenlong, ChargeEight donated charging equipment, medical-surgical masks, mineral water, barreled instant noodles, milk, and other anti-epidemic materials to the government of Zhengzhou, Henan Province, participating in the epidemic with practical actions prevention and control work.
Chairman Zhou Wenlong made a special deployment, requiring the company to consolidate further the political responsibility of preventing the epidemic's spillover, implement the enterprise's main responsibility, serve customers well, and implement production. The government uniformly dispatches and distributes it to the front line, such as street offices, communities, and volunteers.
As a leader in the shared power bank industry, ChargeEight Core has been actively fulfilling its corporate social responsibility and fully supporting the epidemic prevention and control work.