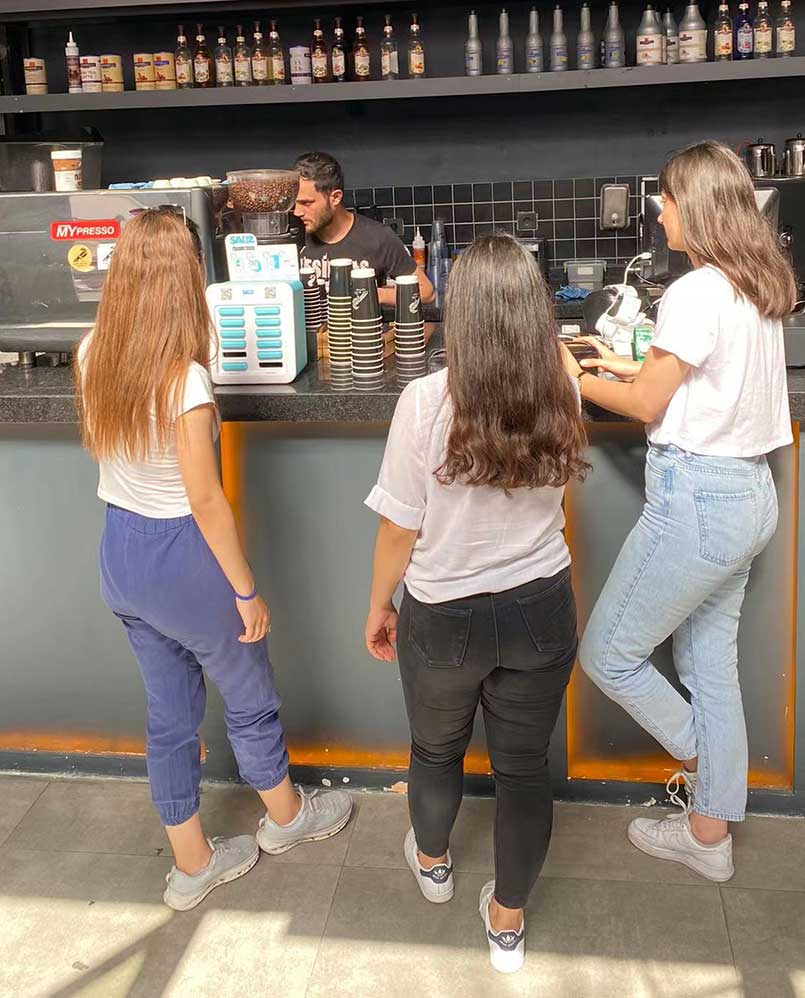 The Best Passive Income Idea in 2023 – Shared Power Bank Rental Business
With the big layoffs of Twitter and Facebook, we need to consider that if the top companies in the world are like this, then we are more ordinary practitioners to do if we lose our job, and whether we can afford to continue to maintain family's expenses.
Having a stable passive income will greatly reduce our anxiety. The market potential of shared power bank business is huge, and the operation is relatively simple. It is definitely a good passive income business model. It only needs you to distribute power bank stations to businesses and simple maintenance, and you can continue to get passive income at home. Today we will take a look at how to start a shared power bank business?
1. Choose a business model that suits you
Creating your own shared power bank brand
If you got a certain amount of idle funds, or have the ability to attract investment, it is the best choice to make your own shared power bank brand. ChargeEight is a top-notch one-stop service company for shared power banks. Providing services including shared power bank production, software and hardware development, and operational guidance. You don't need to be a technical expert, you only need to provide your own brand and logo. We will provide you with products and services, and connect your local payment channels. Creating your own brand means you have independent pricing power, more flexible marketing strategies and higher profits.
If your budget is limited, or you want to test market feedback first. You can also choose the franchising business model. That is to buy a small amount of equipment from the brand, and use your contacts and spare time to distribute the power bank kiosks. In the process of franchising, it is very important to choose a formal and large-scale brand. Because the bigger the brand, the denser the rental area they can cover, and the more acceptable it is to users. ChargeEight has cooperated with many big customers, if you are not sure which brand to choose, you can contact us. We will give you the best suggestion according to your local market.
2. How to distribute power bank stations
Office workers have regular hours, such as teachers, white-collar workers, civil servants, etc. These occupations can make full use of their spare time to distribute goods and make good use of their network resources to expand merchants. For example, the following methods can be used:
Distribute kiosks through network resources
Through your personal network resources, you can place equipment in merchants you know, such as the stores of relatives and friends, merchants you often go to, etc. You can cooperation with them in a stable situation. And the proportion of merchants is generally not too demanding. Network resources is the preferred distribution method for shared power bank business.
Visit business in leisure time
Through the form of visit businesses, to develop some new merchants, and concentrate on putting equipment in important business districts of the city.
We can also get hire some people or friends who are not willing to spend money but have merchant resources, let them become sub-agents, give a profit sharing ratio, let them go to the market, and earn profit from the price difference.
3. How to manage and maintain
The time of office workers needs to be planned reasonably. You can create a separate work phone for after-sales service of maintenance equipment, add contact information for all businesses. Then forward customer complaints to the headquarters for processing as soon as possible. If the shared power bank station is damaged, you can take a new machine to the merchant to replace it after get off work, and return the damaged equipment to the factory for disposal. Although it is done as passive income, it also needs to be patience in merchant maintenance and data analysis. Through good service awareness, more high-quality merchants can be developed.
Final Thoughts
The above are some methods and techniques for earning passive income through sharing power bank, I hope it will be helpful to you. ChargeEight is a one-stop service manufacturer of shared charging treasures, has served more than 300 shared charging treasure companies in more than 50 countries. Welcome to learn about the project and come to the company for on-site inspection and negotiation.